'Happiness Workshop'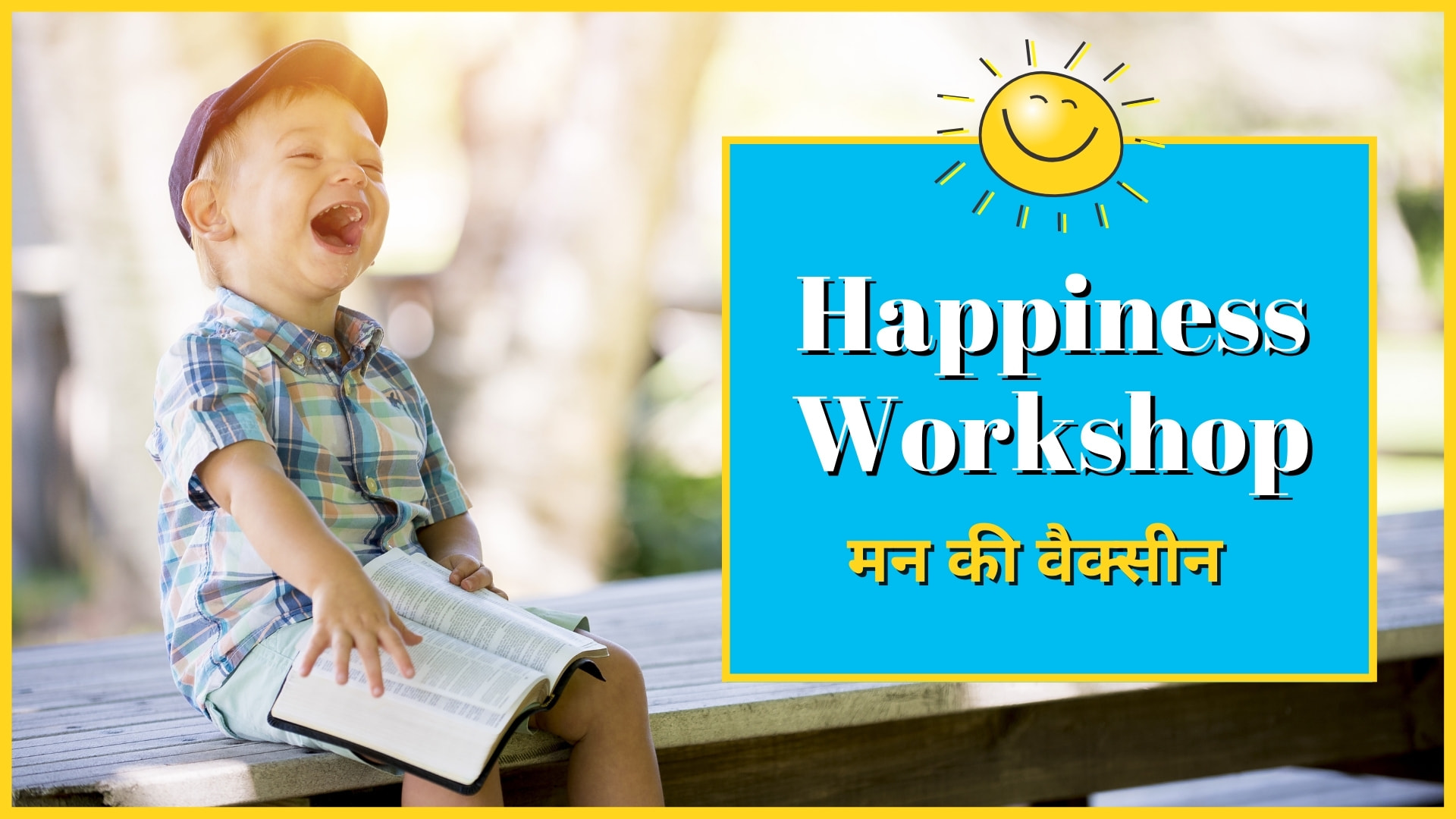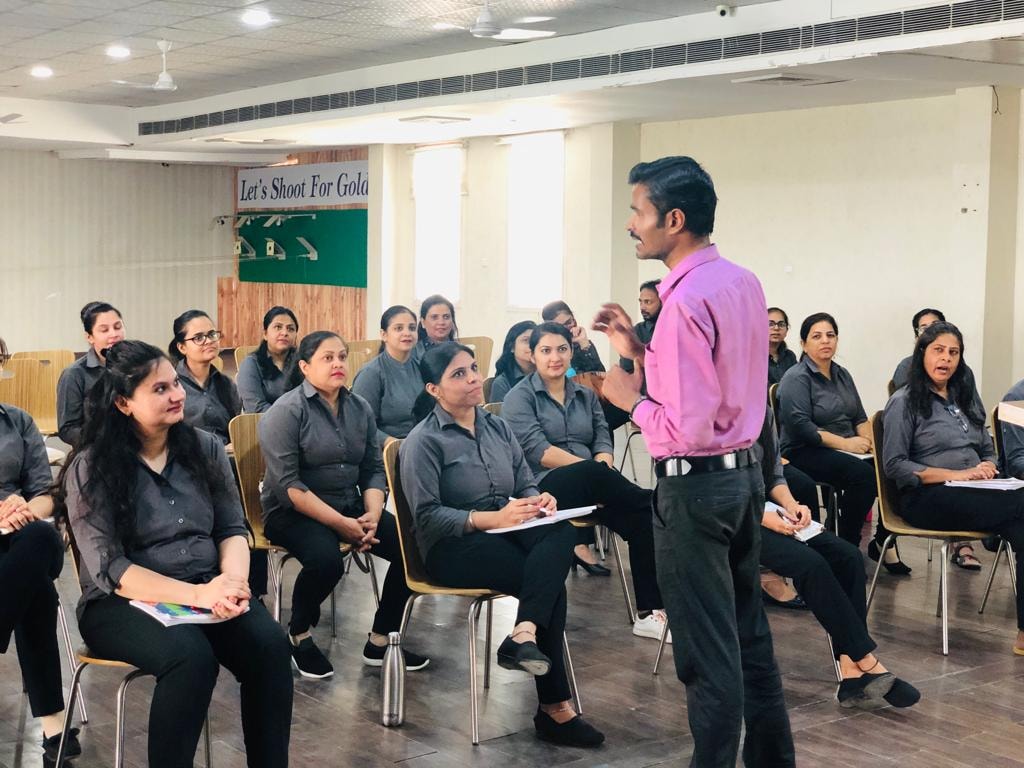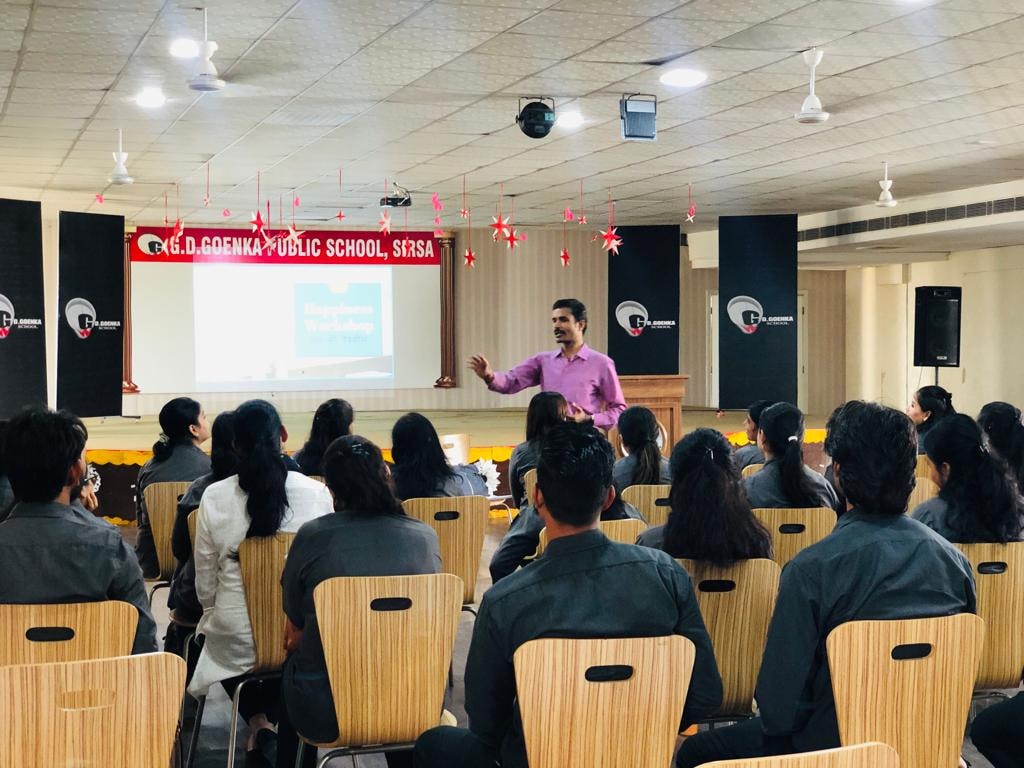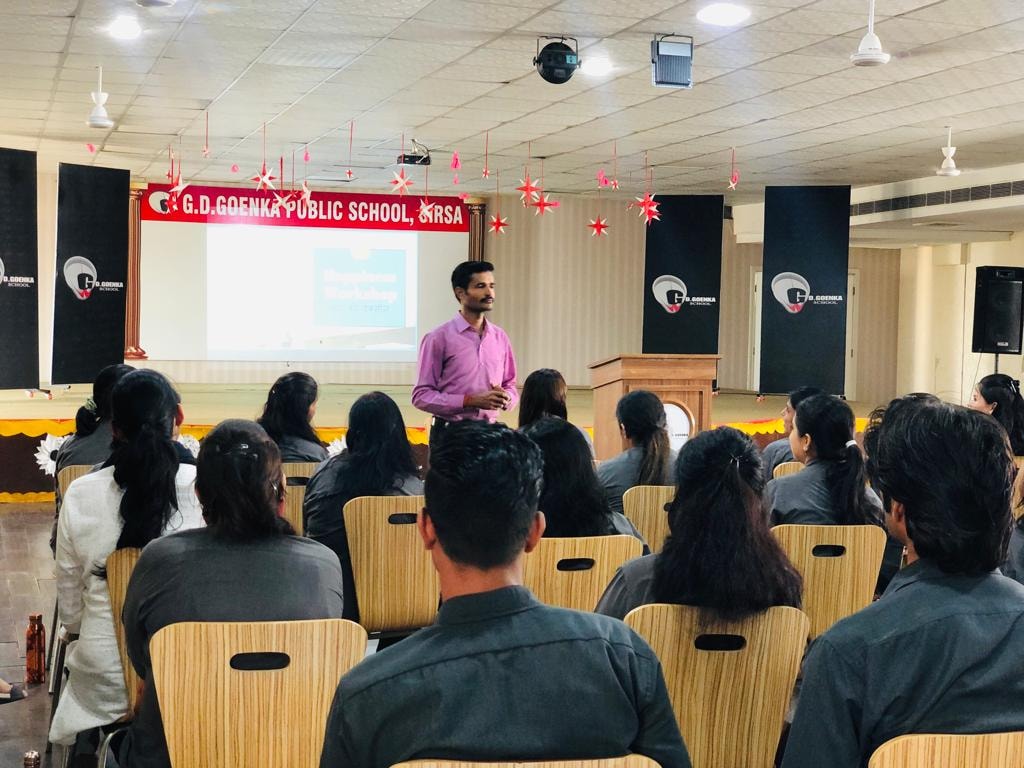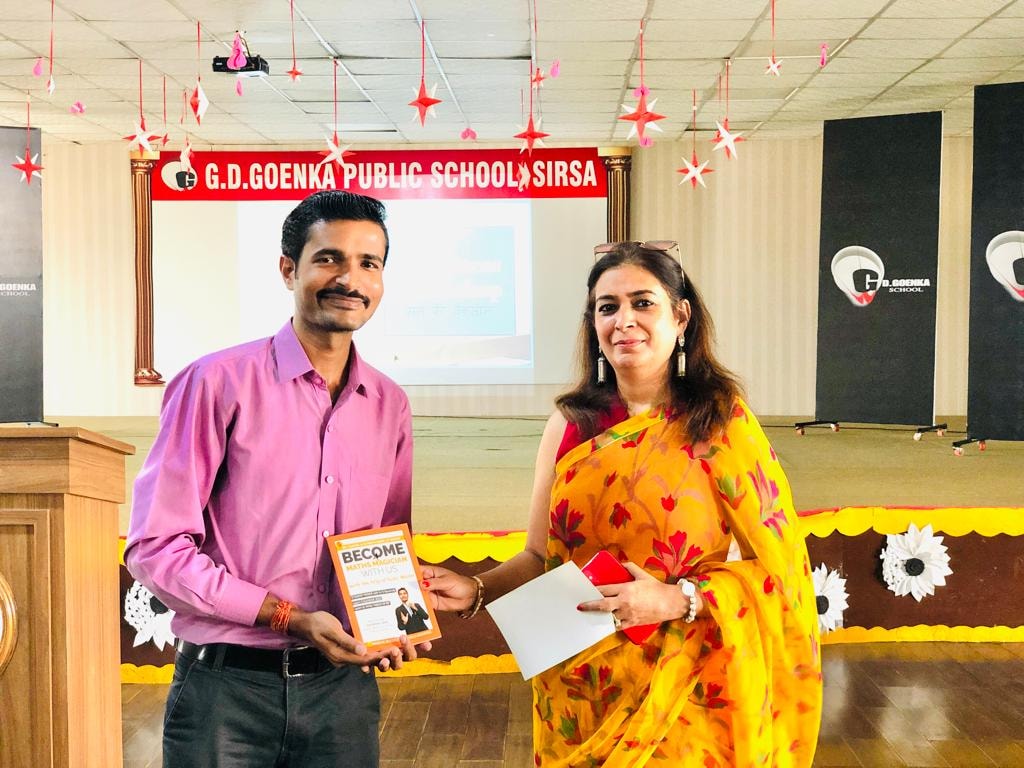 "𝓗𝓪𝓹𝓹𝓲𝓮𝓻 𝓫𝓻𝓪𝓲𝓷𝓼 𝓭𝓸 𝓫𝓮𝓽𝓽𝓮𝓻 𝔀𝓸𝓻𝓴"
Happiness is the key to all the locks of life. Today, at GDGPS, a 'Happiness Workshop' was organised by the school management to recharge and uplift the vitality of the teachers.
The workshop was conducted by Mr. Saurabh Jain, a very talented orator, happiness influencer, Vedic Maths Trainer and much more. He enlightened the faculty members by many motivational stories, stressed on some golden words to be happy and how to be the favourite teacher. He also emphasized on the value of connecting with students and then correcting them. All in all it was completely a wonderful and influential session.
The Principal, Mrs. Anuja Mehta, on behalf of the school management and staff, expressed thankfulness to Mr. Saurabh Jain.